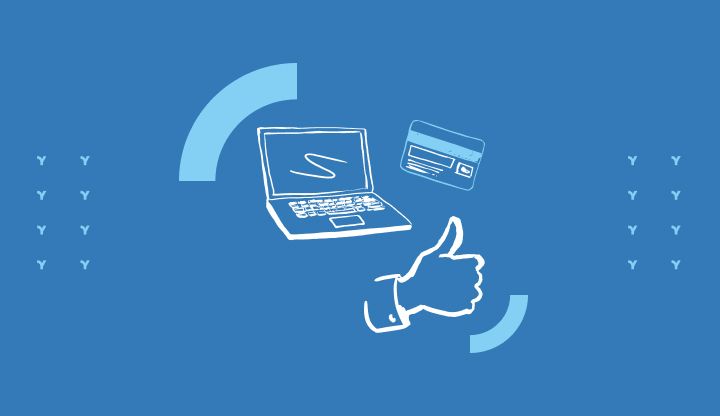 The number of people making online purchases is constantly increasing. In response to this trend, many associations and NPOs have decided to take advantage of it and start selling online. Do you also want to sell items online but you don't know where to start? You've come to the right place, read on.
A new source of income for your organization... and not only!
Accessories, calendars or chocolates... Organizing sales enables you to strengthen your cash flow quickly and easily.
This kind of initiative is also a good way to get known and to reinforce the links with your community, especially when you sell accessories printed with the NPO's brand and colors!
Opting for an online store provides many other advantages:
You offer flexibility to your buyers - thanks to the online payment, you enable your community to buy at any time and from anywhere.
It's easier to follow up your sales - you limit ordering errors and can verify payments more easily.
You increase your chances to sell more - your store being on the internet, you can reach more people by sharing it on your social networks for example.

« We decided to digitize our item sales to limit the exchange of cash but also to avoid errors. It's much easier to keep track of! » Harriet, President of the Plateau Mont-Royal Skating Club
Choose the ideal solution for your NPO
Many tools at your disposal
If you are now convinced that online sales will be beneficial for your NPO, you are probably asking yourself which solution to use to create your online store?
For both companies and NPOs, there are many tools available on the internet to create an online store. However, many of them require technical skills.
9 reasons to create your online store with Yapla
Toute association, quelle que soit sa taille ou sa mission, peut créer sa page de vente en ligne en quelques clics et gratuitement.
It's 100% free of charge, with no transaction fees;
You don't need to have a website, your online sales page can be hosted by Yapla and can be integrated on your website if you have one;
Your prices and forms are 100% customizable;
Acknowledgments and receipts can be automatically emailed to your buyers;
You can suggest to your buyers to make a donation during the purchase to support your NPO;
You can set up promotion codes;
Track sales results at a glance;
You can easily inform your previous buyers that you are launching a new sale;
Our customers who recommend it!
« Yapla has allowed us to simplify the sales process. The order forms, the invoices... Everything is centralized, and there are no costs for the association » Gautier Gildas, Vice President of the Football club Mouzillonnaise.
Create your online store easily - Inspiration
Create your online store with Yapla in less than 5 minutes
Thousands of NPOs use Yapla and its Event and Data features to create their online sales page. It's quick and easy to set up: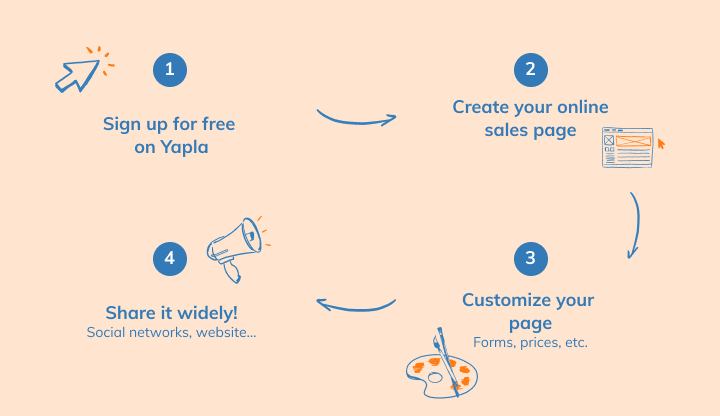 Get inspired with the example of the Plateau Mont-Royal Skating Club
We met with Harriet, President of the Plateau Mont-Royal Skating Club, who agreed to talk about her online sale with Yapla.
The organization diversifies its sources of income through sales of items, mainly clothing, to club members. « We've been doing sales for a long time, but for the past few months, we've switched to online sales to limit cash exchanges and checkout errors. »
Harriet created and worked on her own online store on the association's website. She is constantly working to make the store and the photos of the items more attractive: « This is an important factor that can play on the desire to buy! »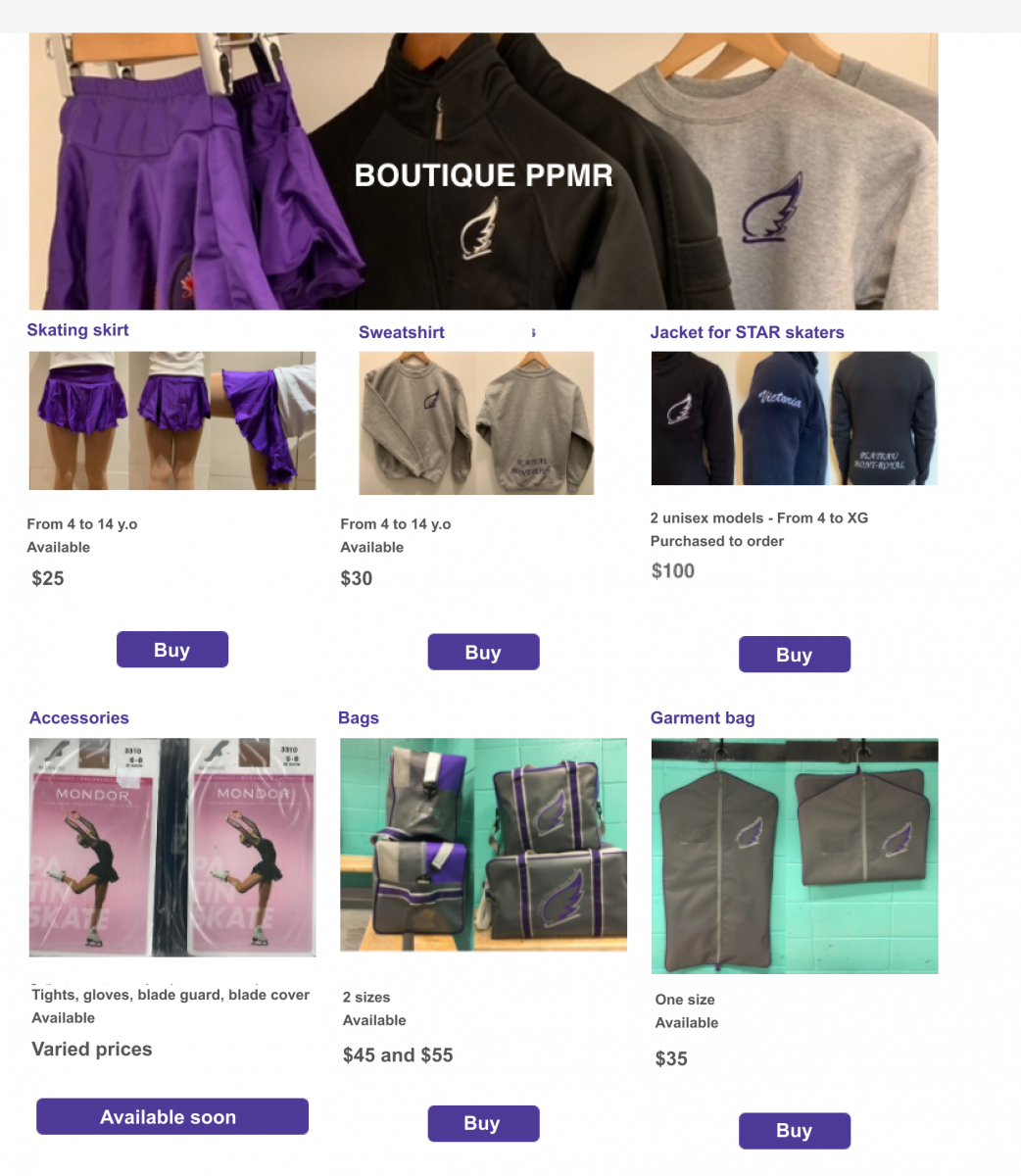 « To create the store, I used the Data module, thanks to which I was able to create different sizes and manage the available number of items for each of my different products. »
Then, to better manage the orders as well as possible, the association maintains very low stocks of products. This system is necessary for items that will be personalized and avoids unsold items.
« Members place orders online, then if the requested item needs to be embroidered, we send it to our provider. Then we hand-deliver it to members when they come to the club.»
It is through primarily digital communication that members are kept informed of sales. A dedicated newsletter is sent to all members.
« I am preparing a special newsletter to propose the items as Christmas gift ideas. »
Find out how Yapla
can help your NPO
Register to the Webinar to Discover Yapla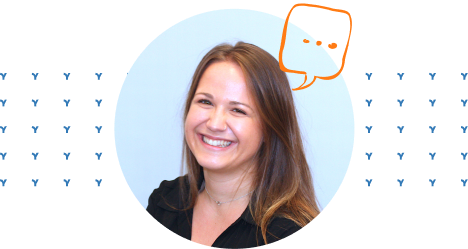 Solène, marketing manager