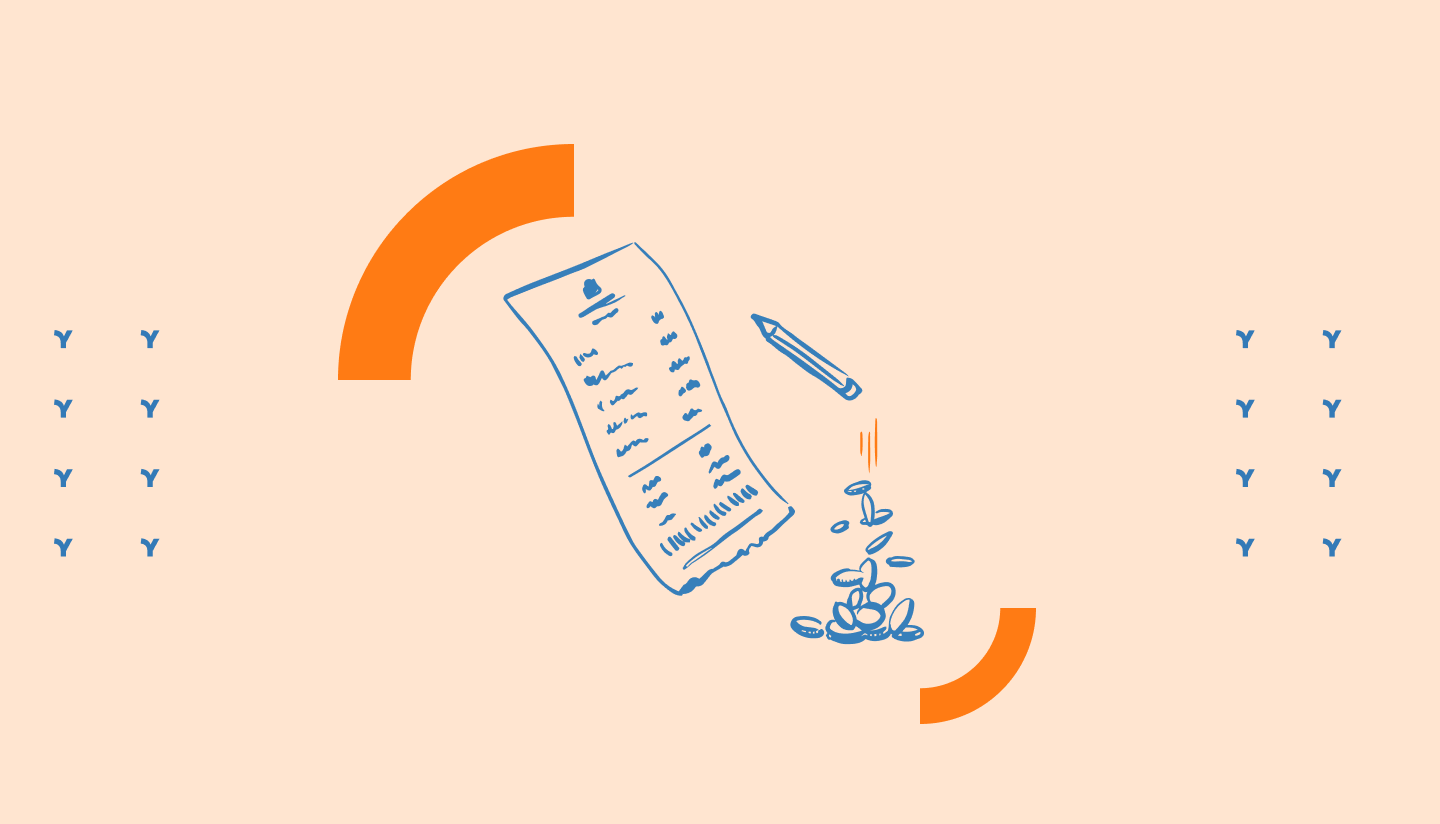 We know how much of a headache invoice management can be. Regardless of the size or activity of your organization, processing invoices is often time-consuming, costly and exhausting... Fortunately, automation can help you solve this problem!
Editing and sending invoices is still a real challenge for many organizations because of the large volume to process, the risk of manual errors and the high operational costs. However, some NPOs have found and adopted the right solution: they have automated this process!
Why should you automate your billing process? Let's delve in and discover
the benefits of doing so!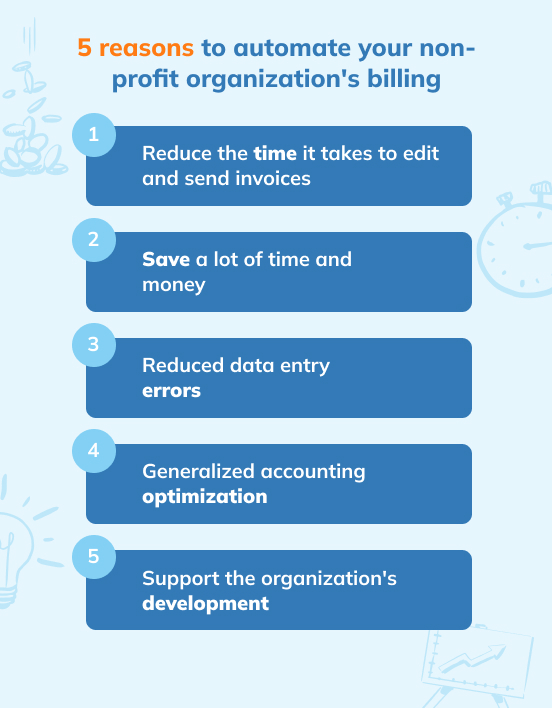 1. Reduce the time it takes to generate and send invoices
Generating and sending invoices manually can sometimes take several days. Automating these tasks ensures faster processing of invoices and reduces the time your team spends on invoices!
By using an all-in-one payment and management platform for NPOs like Yapla, invoices are automatically generated and sent out immediately upon receipt of a payment.

Improved member and employee productivity helps reduce overhead costs and increase the organization's revenue. In short, automated invoice processing is good for your bottom line.
2. Save time and money
Time isn't the only thing you'll save by switching to automated invoicing. As the old saying goes, "time is money".
Reducing the time your team spends on invoicing reduces labor costs or allows them to perform higher value tasks.
Let's do some simple math. According to Klippa in his article on "How to calculate the ROI on your accounts payable automation investment", the average accounting employee is able to process 5 manual invoices per hour, at 12 minutes per invoice. This includes:
Data entry
Proofreading
Correction
Processing the invoice
According to Glassdoor, an accountant, who is responsible for processing invoices, earns an average of $43,000 per year, or about $21.50 per hour.
In short, on average, each invoice costs nearly $7 to process. Why pay that price when automating this task can do the same work, at a lower cost?

3. Reduce data entry errors
As humans, we are prone to making mistakes. Between copy and pasting and data entry, it is natural for errors to creep into the invoicing process.

This can create a domino effect that is detrimental to the health of the organization. The fact is that invoicing errors can result in late payments. Errors and delays pose a significant threat to nonprofit organizations, which are often already struggling with limited budgets.
It is therefore essential to ensure that every invoice in your system is automatically generated and sent.
4. Generalized accounting optimization
Another major benefit of automating invoicing is that it becomes easier to keep a paper trail of the various incoming financial transactions.
This makes it possible, at any time, to:
Locate a financial transaction
Look up an invoice and check its status.
Have a clear overview of all invoices
Finally, the information gathered by your accounting module can reveal new insights. You can then start making more informed strategic decisions and continue the growth of your organization.

5. Support the organization's development
Automated invoice management helps you manage an increasing number of invoices. As your NPO grows, you need to process more receipts and invoices.
Automation can go a long way in alleviating the growth related challenges that many organizations face.
The capital freed up by automation can then be reinvested in other projects or positions geared towards fuelling your organization's growth: accounting optimization, budgeting, fundraising...

Invoicing automation with Yapla
With Yapla, you can create your own customized invoicing solution, which will automatically create invoices in the Accounting feature every time a payment is received.
Invoice templates are automatically proposed to you by default. You can modify and customize them to your liking. You can also create new invoice templates as required.
More generally, Yapla offers you the possibility to easily manage the accounting of NPOs.
In conclusion!
Manually generating invoices for each payment received is a repetitive, costly and sometimes even annoying task. Invoices can be a headache, and represent one of the documents that is the most:
Easy to lose
Easy to forget
Difficult to follow
Prone to errors
By automating the creation, sending and storage of your invoices, you minimize the risks. In addition, automation is a solution that allows you to:
Save time and reduce your staff's efforts,
Avoid data entry errors and mistakes;
Avoid forgetting to create and send invoices
With Yapla Accounting, you can take advantage of the benefits of automating the invoicing process. Adopting such a software is a smart decision that will enable you to increase your revenues and pave the way to improve your productivity!
We hope the tips in this article will help you focus on what matters most, your mission.
Find out how Yapla
can help your NPO
Book your personalized Yapla Demo
Solène, marketing manager