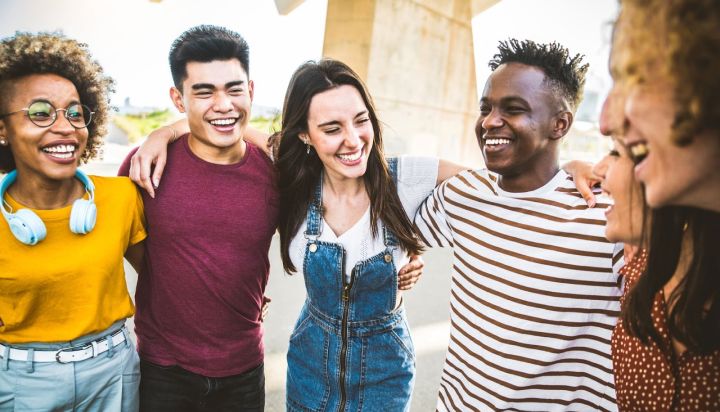 While for some NPOs, summer is a very active period, for others, it is a period marked by a significant drop in activity. Here is our lHere is our list of actions to take advantage of this time of year to develop your nonprofit organization!
Why summer is a good time to develop your nonprofit organization?
Summer offers a favorable period to develop and strengthen your organization. With pleasant weather, school vacations, and a more relaxed atmosphere, it's the ideal time to implement strategic actions that will foster the growth of your nonprofit organization!
Furthermore, during the summer, many members of your association have more free time. Students are on vacation, and some professionals take time off, which means you have a more available community to carry out projects, organize events, and implement new initiatives.
In the summer, it is an ideal period to offer activities such as outdoor events, volunteer programs, or awareness projects. This can attract new members and strengthen connections with your target audience! Moreover, many associations like yours are active during the summer. It's an excellent opportunity to collaborate with them to organize joint activities. This synergy can expand your reach, share resources, and create long-term partnership opportunities.
Most importantly, summer is the perfect time to plan and prepare for your next membership campaign and fall activities. Take advantage of this quieter period to evaluate your goals, update your management tools, review your communication strategy, and plan the actions to be implemented as soon as the fall begins. This will allow you to start the new season with an advantage!
To help you make the most of summer to develop your nonprofit organization, here are 12 concrete actions to undertake.
12 ideas for developing your nonprofit organization
Free yourself from certain administrative tasks: identify all the administrative tasks that give you the impression of not using your time wisely and that generate frustration. Don't hesitate to book an appointment with our team. We'll be delighted to discuss how we can help you free yourself from certain administrative tasks by sharing our best tips and best practices!
Update your membership forms and all your publicly available content.
Conduct an audit of your communication strategy with our 10 steps to deploy your nonprofit organization's digital communication strategy.
Update your website and make sure it's responsive (mobile, tablet..). Every summer, mobile visits to websites increase, as we tend to abandon our desktops. This is essential not only for your association's image, but also for its reputation. A site's SEO score, for example, is directly linked to the quantity and quality of its content.
Make sure you're compliant with legislation. Data protection, tax obligations... Take the time to clarify your situation to make sure you can meet your various legal obligations.
Conduct a member satisfaction survey: Take advantage of the summer to gather opinions and suggestions from your members through online surveys or individual interviews. This will allow you to better understand their needs and expectations and adjust your actions accordingly. Moreover, Yapla's Data feature allows you to create custom forms.
Learn the latest management, communication techniques and more... Our Professional Services team is here to free you from the limitations of your current management tools and methods, which prevents you from developing your organization as you would like.
Forward your volunteer and employment opportunities now to ensure that you will not be understaffed when summer ends.
Organize a summer event to energize your community : plan an integration day or invite your members or board to informal gatherings, such as barbecues or outdoor outings, to strengthen the bonds between members of your association. These convivial moments encourage the exchange of ideas, strengthen group cohesion and stimulate long-term commitment.
Explore new sources of funding and launch a summer fundraising campaign: Take advantage of the summer to search for new sources of funding, such as grants specific to the summer season, partnerships with governmental organizations, or crowdfunding campaigns for specific summer projects.
Create synergies with partner organizations: take advantage of the summer to develop your network of partners and create synergies that will help your organization shine in the autumn!
Participate in our webinars to prepare your upcoming membership campaign! There's no better time than summer to prepare for the fall! We're offering tips on preparing your membership plan with an effective membership form, compelling communications, and unifying activities..
Finally, don't forget to enjoy the summer! The entire team wishes you a wonderful vacation and reminds you that we are available throughout the summer to help facilitate your daily activities.
Find out how Yapla
can help your NPO
Book your personalized Yapla Demo
Solène, Marketing Manager