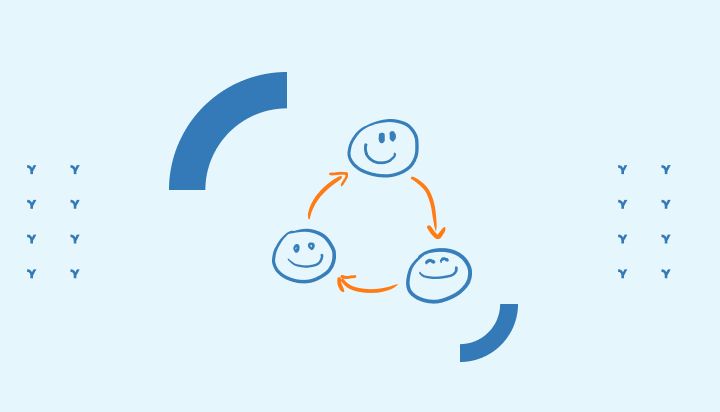 New subscriptions or renewals, when it's time to collect memberships, you often have to be on all fronts and think about many things at once! With this in mind, here are some things to keep in mind to make your campaign a success.
1. Decide on new membership rates and make enticing offers
The end of the year is often the occasion to take stock of the past year but also to prepare for the next one!
So, the sooner you have fixed the tariffs , the sooner you can respond to questions from members who will naturally come to talk to you about them.
Before launching your campaign, it is important to clarify the rules that will apply at renewal time. This will prevent you from falling into a systematic case-by-case approach.
If you haven't already done so, you can well imagine enticing offers that will help you recruit new members and retain the old ones. Sponsorship offers, family offers, discounts on renewals or trial courses/training/workshops... Be creative and find out what other NPOs in your sector are doing to inspire you!
The advantage of Yapla: you can easily update your membership tariffs and offer different rates to your new and old members.More information on this article: configure registration rates with Yapla.
2. Switch to online payment for your memberships
If you have not already converted , we strongly encourage you to switch to online payment for several reasons:
Align yourself with competing NPOs that are already doing it or get a head start on those that aren't
Simplify the membership process for your members. This is essential, especially for new generations and people with an aversion to administrative tasks. If the process is too complex and payment cannot be made by credit card, some potential members may lose patience and drop out.
Make membership management easier for your team and volunteers in charge of this task.
The advantage of Yapla: By default, all memberships are payable by credit card. Other payment methods are available from the Take Wings package. See our article on this subject for more information: Payment methods - Advanced features.
3. Automate membership renewal
If you use an all-in-one management tool like Yapla, the expiration date of each of your members' membership is defined. This means you can easily automate the membership renewal process for your members. This offers you two major advantages. On the one hand, you save a lot of time. On the other hand, you avoid getting tangled up in your numerous memberships or even worrying about any potential oversights of reminding members who are late in renewing.
More specifically, membership automation allows you to configure the sending of several emails at times that you determine. For example: "Membership to be renewed" scheduled on D-30 of the expiration date, "Reminder 1 membership to be renewed" on D-15 or "Confirmation membership renewed" as soon as the member has renewed his membership.
To summarize, each member receives an initial notification and then other communications will be sent to them depending on their membership status and on what you have configured. Once the member has renewed his membership, they will not receive the next reminders. This allows for much more personalization.

The Yapla advantage: Renewal communications are very popular and often activated by default as soon as you use Yapla. You should feel free adapt them to your own renewal process! Find out more here: Using the communications feature.

4. Update the information on your NPO's website
If you have one, your NPO's website is a major asset in your communication. It is a real showcase that should not be neglected.
Your members visit it regularly to stay informed about news or events that you organize. It is also on your website that your members can go to renew their membership.
The advantage of Yapla: when you modify anything in your membership information, it is automatically updated on your website. Yapla enables you to offer a connected space to your members where they can manage their profile and their membership to your organization. Just what you need to offer a better experience to your community! To learn more, click here: How the Member Section works

5. Send a newsletter to inform your community
Once the website is updated, you can inform all your members of the start date for renewals. If this is your first online membership campaign, don't hesitate to add this announcement to your NPO's news.
In your message, remember to thank past members for the year you've spent together and emphasize the value their involvement has had on the organization. This delicate attention will have an impact and may convince hesitant members to renew the experience with you.
The advantage of Yapla: You can easily send an email to all your members from Yapla Newsletters.

6. Inform your members on your social networks
Your members are also very likely to follow you on social networks. This is a good way to inform them about the launch of your campaign. If expanding your membership community is one of your goals, then you may want to consider rolling out an entire membership communication campaign.
Does your NPO have a Facebook page? Don't forget to add the "Join" button directly on your page to facilitate renewals. To help you, check out Facebook's article on adding a button to your Facebook page.
7. Host an event to boost membership renewals
What better way to share the spirit of your organization than with a friendly event and get people excited about continuing next year?
You can bring all your members together on the same day to renew their memberships. It's an opportunity to celebrate the beginning of a new year, to present any new categories and tariffs while guaranteeing a renewal with payment by credit card. It's friendly and efficient!

Find out how Yapla
can help your NPO
Solène, Marketing Manager