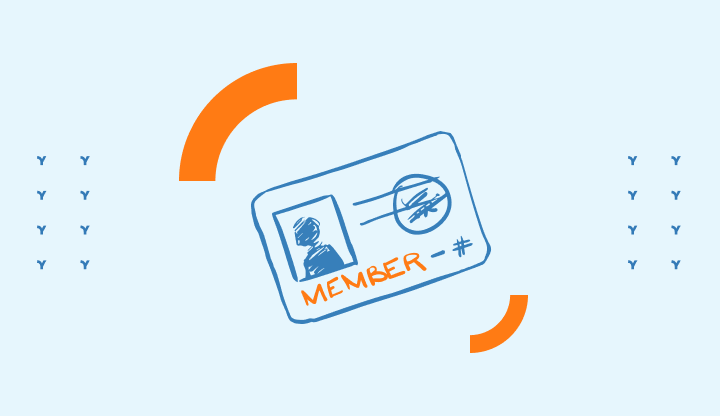 A new year is starting, and it's a great opportunity to get simplify things, to equip your NPO with the right tools and to start the year off on the right foot! Would you like to modernize your NPO, build your community loyalty and free yourself from your numerous administrative tasks? Let us guide you!
#1. Identify and analyze the current membership path your members must follow to enroll
To get the year off to a good start, our #1 tip is to take stock of the registration process currently in place. The goal is to list the steps required to become a member of your organization to see if the process is fairly complex or fairly efficient. The more steps you have to follow, the more complex it is and you risk missing members who prefer not to join because of the complexity and length of the process.
Don't panic, we offer you a simple and efficient process to set up!
#2. Adopt a simple and efficient path for your NPO's membership with online registration and payment
You don't have to be a computer expert to manage your dues collection on your computer. It will save you a lot of time, plus it will be more convenient for your members!

The good news is that your NPO doesn't need to have a website to get started. With Yapla, your membership page is automatically generated. Your members can then pay their membership fees directly, in a few clicks. Payment by credit card, check, cash or even vacation check, the possibilities are numerous!

« I highly recommend Yapla to all associations that need to manage members and to any organization that does not have communication or IT staff! » - Cynthia from Delectabulles

Here's a quick example of a membership monopage that you can create yourself in 2 minutes: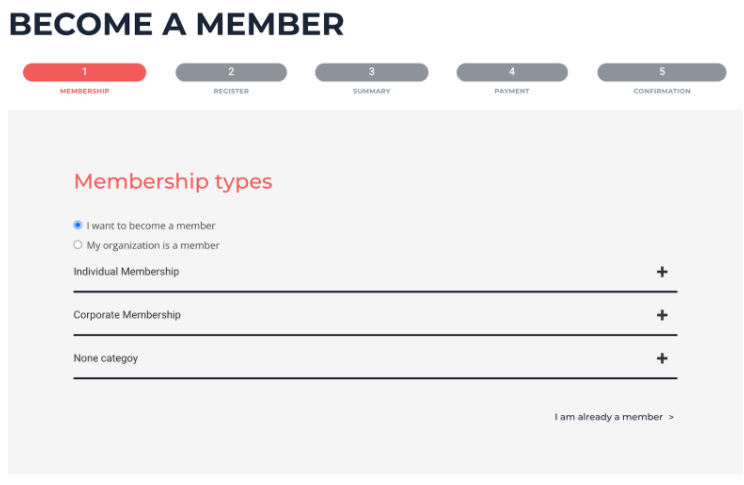 Steps to follow to set up online registration and payment for your NPO
If you haven't already done so, start by creating an account for your NPO by clicking here.
2. Configure your membership campaign to your needs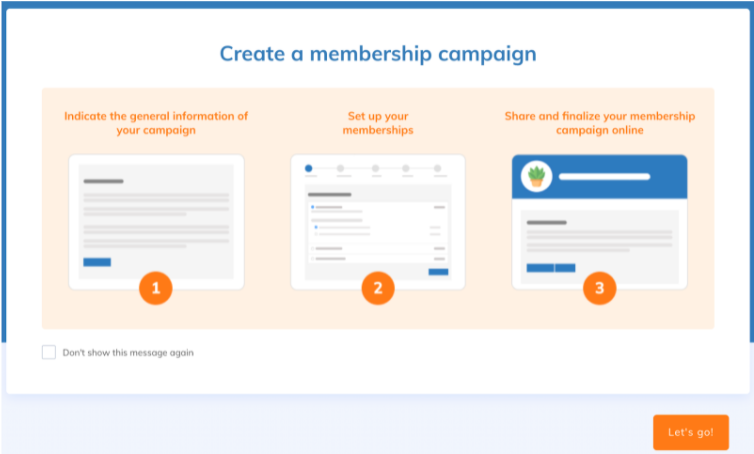 Customize your form to collect all the information you need about your members : name, last name, phone number, age, etc. Then, in a second step, you can set up different membership prices.
Once you have completed these steps, you will then have access to more options to customize your campaign. Your membership page is 100% customizable with your NPO's logo and colors.
You can find out more info about the configuration in our article right here.
3. Share your campaign with your community
Once your membership campaign is created, you can test and make any adjustments as necessary.
When you are ready, you can share your campaign by email or on your different social networks!
4. We are here to help you!
If you experience any difficulties setting up your membership campaign, don't panic, our team is available to help you! Don't hesitate to contact us via email at support@yapla.com.
#3. Spread the word about your membership page and keep your members informed for the future!
Once your opt-in campaign is complete, you can do some testing and make adjustments if necessary. When everything is ready, distribute your campaign by copying the link and sharing it by email or on your different social networks for example.

Now that you know how to launch your online membership campaign, you can go further and discover all that Yapla offers you in addition. Thanks to a lot of connected features, and your centralized database, you will be able to communicate more easily and build stronger links with your community!
Take advantage of the power of automatic communications
On your Yapla account, you have access to a wide range of automatic communications. These are emails and reminders that are triggered according to contexts that you determine.
For example, a communication can be set up to keep you informed when a member has paid their membership dues. You can also set up an automatic communication that reminds your members to renew their membership when it is about to expire. This is a good way to ensure a good renewal rate!
Yapla offers ready-made and 100% customizable communications. You have a part to play here. Add your personal touch and take advantage of this feature to describe to your members the benefits they get from renewing their membership! This can really make a difference and help to strengthen the relationship with your members.
Reinforce team cohesion with events
What other better way to strengthen team cohesion than with a friendly event? In addition to the Members feature we have just presented to you. Your Yapla account gives you access to the Event feature.
"We need to strengthen our communication and offer activities to our members. That's what's great about Yapla, our Yapla account also gives us access to other features like newsletters and events." - Audrey Dionne from FRAQ
Quick tip: On Yapla, you have many features such as discount codes that give you the possibility to offer special advantages to your members. It's always appreciated!
"With all the options Yapla offers, we are able to offer tickets with discounts for our members." - Audrey Dionne from FRAQ
Offer a members-only area
Moving your members' management online allows you to offer them a
dedicated online area
if needed.
"All of our members love the new membership platform! Their member area is really appreciated." - Audrey Dionne from FRAQ
This is where they will be able to update their information, renew their membership or find all the documents that are intended for them: invoices, membership card, etc.
"We have created a connected area for our members that allows us to send them information dedicated to them such as exclusive offers." - Mathieu Paquette Lambert from Finance Montreal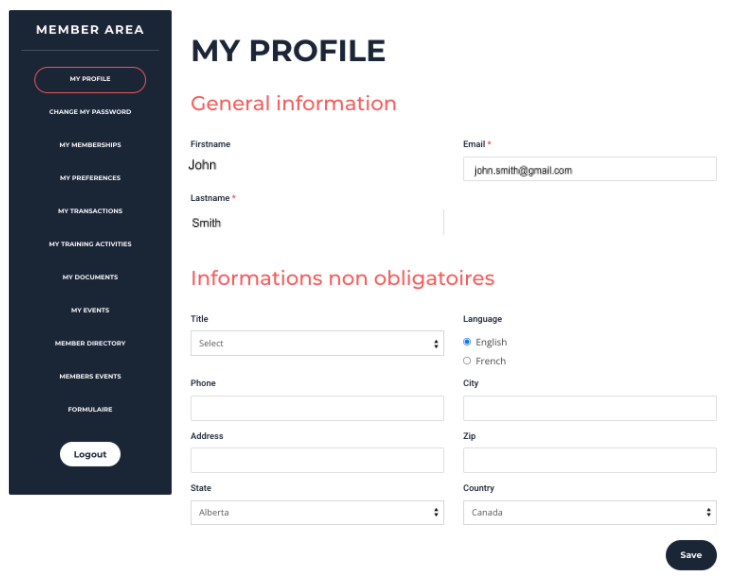 Try for yourself!
Find out how Yapla
can help your NPO
Book your personalized Yapla Demo
Solène, Marketing Manager