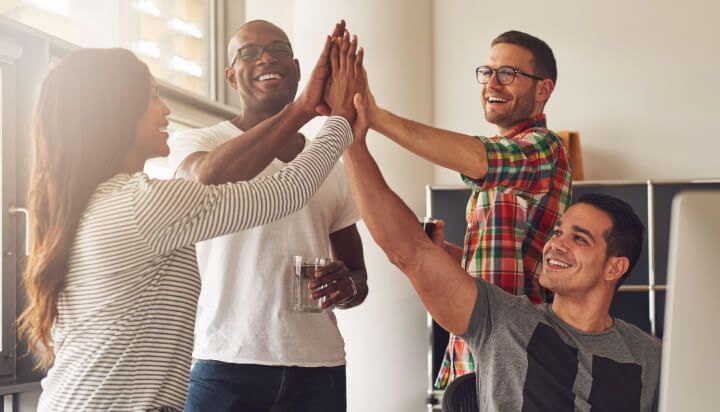 For nonprofit organizations, engaged stakeholders are a valuable asset, driving growth, fostering unity, and enhancing resources for ambitious projects. Prioritizing community engagement is vital for sustainable mission fulfillment and stimulating growth. In this article, we'll explore 10 strategies to energize and mobilize your community in support of your nonprofit organization.
The Importance of Association Engagement
Committed and engaged members, donors, partners, or volunteers are a real asset for any organization. It drives growth, strengthens cohesion, increases resources, and enables the accomplishment of more ambitious projects. Therefore, encouraging your community to increase their level of engagement should be a priority for any organization wishing to thrive and accomplish its mission and vision. In this article, we'll explore 10 ideas that inspire and motivate communities. These are 10 different ways to take action and get more deeply involved, which will surely benefit your nonprofit.
1.Organize a Unifying Event
In-person events can provide ideal opportunities to bring your community together and foster engagement. Easily organize friendly gatherings, like parties, sporting events (participating or attending), or cultural outings. Think of a gathering that is inclusive, where all your members can attend and participate.

Online meetings are great and have even been a necessity over the last few years. But nothing can replicate that feeling of human connection and that sense of belonging, like an in-person event. An event where your members can exchange ideas, build and strengthen relationships. You can even take this a step further with fun, themed team-building activities and games that align with your organization's values.

Try this to unlock an EVEN STRONGER sense of community, thus generating deeper engagement and even attracting other like-minded individuals!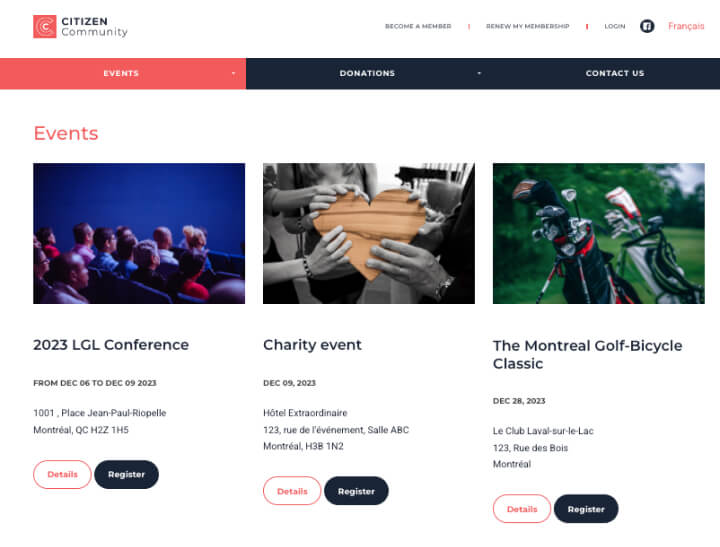 2. Acknowledge and Highlight the Most Active Members
Recognizing and showcasing the most active and engaged members of your association can achieve a double objective!
This is an excellent way to encourage their continued involvement.
It encourages other members to follow in their footsteps.
Consider thanking your members and implementing a recognition system, such as award ceremonies or publishing articles on your website or in your newsletter that highlight their achievements. You may also consider (optional) incentivizing your "Member of the Month," for example, with a gift. It doesn't have to be anything of great monetary value, perhaps an online shopping gift card or an extra year of membership benefits at no cost. Any small gesture goes a long way!
This shows your community that involvement is seen, recognized, and appreciated. This is a surefire way of reinforcing overall morale, which can lead to a significant increase in member contributions!


3. Offer Exclusive Deals
Providing exclusive offers to members of your association is an effective way to encourage their engagement and loyalty. Be it discounts on products or services related to your organization or opportunities to participate in members-only events, for example. These exclusive offers will give members the feeling of being part of a privileged (and exclusive) community. People like to feel special! You can make this happen with this solid strategy to gain more commitment to your association.
At Yapla, we offer a specific feature that allows you to generate discount codes for your event tickets and create discount codes for your membership fees. This rewarding practice can also go a long way for members to feel appreciated and can only strengthen community loyalty.
Here's an example of an NPO inviting its members to a networking cocktail party, offering a discount on the admission fee: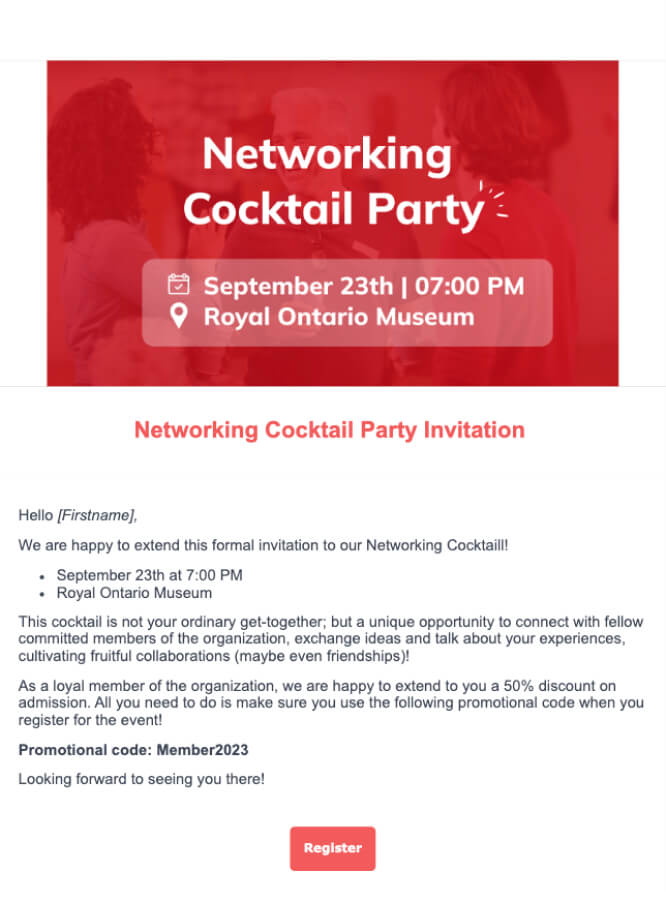 In just a few clicks, members can reserve their place at a preferential rate thanks to their "exclusive" discount code.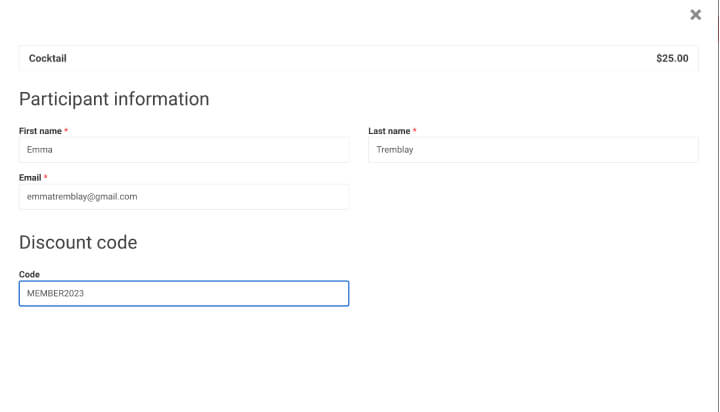 4. Create, Implement, and Offer New Useful Services to Members
To encourage community involvement, consider offering new services that meet their needs. For instance, you could provide online training, free consultations, or practical tools. These additional services will show members that you care about their well-being and are actively looking for ways to help them, thus reinforcing their engagement in your non-profit.
For example,the Quebec Kinesiologist Federation provides great visibility to its kinesiologist members through a geolocated directory on its website. This directory allows the general public to find a professional based on the city and their specialties. The general public can also access numerous resources to learn more about the profession and its benefits.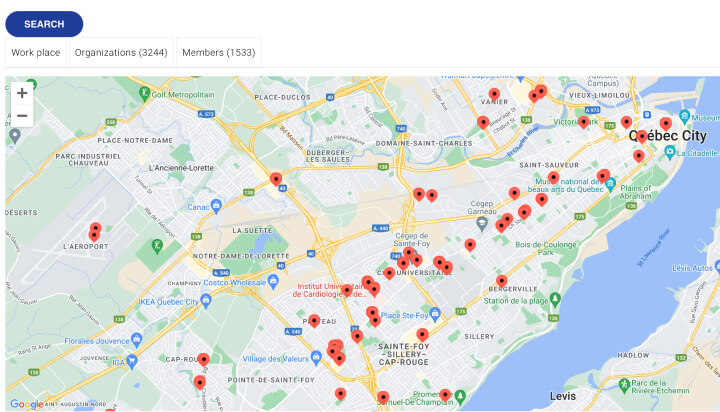 5. Participate in Initiatives in Your Sector
Getting involved in initiatives and projects within your industry is an effective way to enhance your association's visibility and encourage community engagement. Participate in relevant events, conferences, or professional exhibitions related to your field. This will allow you to meet other professionals, share knowledge and experiences, and demonstrate your commitment to your sector.
6. Offer Training Programs
Organizing training sessions for the members of your association is an excellent way to help them develop their skills and encourage deeper involvement. These training sessions can be delivered by internal or external experts associated with the organization.
The training can cover topics relevant to your field of activity or cross-over transferable skills and trades such as project management or communication. Members will appreciate the opportunity to learn, enhance their competencies, thereby reinforcing their engagement with your association. Emphasis on personal development and growth!
To make the management of these training sessions even smoother and more efficient, solutions like Yapla can be of great assistance. Yapla, a platform dedicated to association management, enables organizations to simplify the registration process for these training sessions.
Yapla makes it easy to:
Set up online registrations for your training sessions
Track the sessions attended by each member over a given period of time (This feature is particularly beneficial for associations aiming to maintain precise records of their members' training efforts)
Monitor and compile the progress and achievements of your members
By providing opportunities for professional and personal development, combined with the ease of management through tools like Yapla, your association creates an environment conducive to collective learning, engagement, and growth.

7. Implement a Sponsorship Program
Establishing a sponsorship program is an excellent way to encourage community involvement. This program will allow current members to sponsor new members and help them integrate into the association. Sponsors can share their experiences, offer support, and guide new members through their engagement. This will strengthen the sense of belonging to the community and encourage new members to get more involved.
8. Create a Community Newsletter or Blog
Communication is essential to encourage community involvement. Create a regular newsletter or a blog dedicated to your organization where you can share tips, testimonials, involvement opportunities, and important news.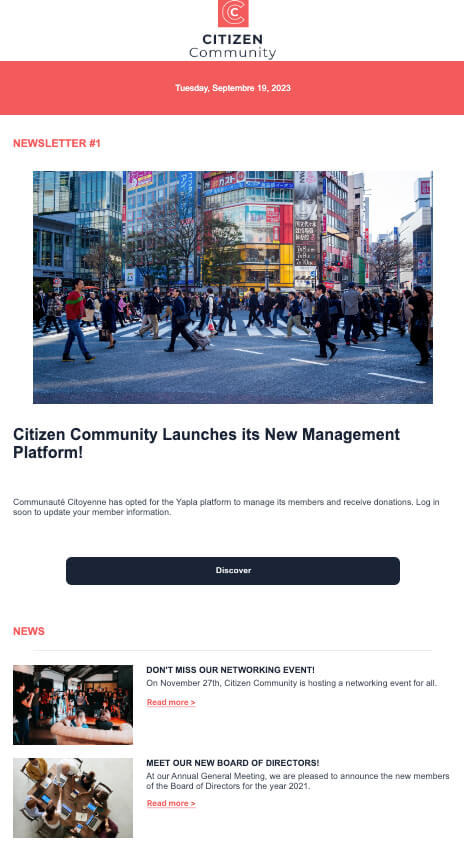 By utilizing these communication tools, you can keep members informed, inspire them, and encourage their involvement in association activities. It will also strengthen the bond between members and the community.

9. Adopt Yapla, a Tool that Fosters Engagement
To encourage active engagement within your community, selecting the right tools is crucial. Yapla, a platform dedicated to non-profits, streamlines management, and enhances member experience.
Centralization: Yapla gathers essential information, events, and documents in one place, reducing administrative complexity for your members and entire community
Simplified Registration Process: Your community can easily join your non-profit, register for events, and make donations
Efficient Communication: Exchange is facilitated through integrated communication tools: automated emails, newsletters, website features, and more
Personalized Experience: Yapla allows nuanced personalization based on your community members' preferences. Provide content and opportunities aligned with their interests
By adopting Yapla, your association demonstrates its commitment to the community while creating a user-friendly and engaging experience. The accessibility to information, participation opportunities, and transparent communication offered by Yapla, contributes to an active community, which in turn, supports your goals, vision and values!


" All our members appreciate the new membership platform, and they love their member space. Yapla allows us to have all our tools in one single place! "
Audrey Dionne, Operations Coordinator at the Fédération de la Relève Agricole du Québec.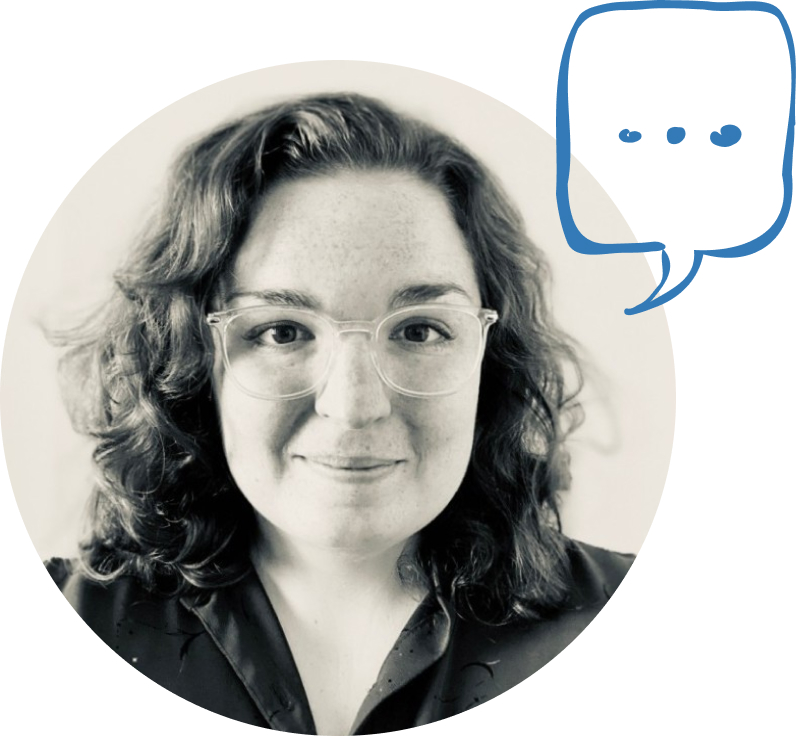 10. Develop your NPO's online presence
Your online presence is an essential pillar in fostering engagement within your NPO. A well-designed website, accompanied by an interactive forum and an active presence on social networks, opens a multitude of doors to encourage your members' participation.
Forums provide a space for in-depth discussions on current initiatives, while social networks facilitate the rapid dissemination of information and encourage real-time interaction. Members can ask questions, propose innovative ideas and discuss the issues they're passionate about. This fluid communication between members transcends geographical and temporal barriers, reinforcing the sense of community.
By skilfully developing your online presence, you create a virtual environment where members feel valued, listened to, and inspired, thus fostering their commitment to your organization.
Overall, digital tools give you the opportunity to offer your community a more pleasant experience, steadily and surely, strengthening their commitment to your organization over time.

Energize Your Nonprofit Community in a Nutshell
Encouraging community involvement may seem challenging, but by implementing creative strategies and offering attractive opportunities, it doesn't have to be. You can now motivate your members to be more engaged. Association engagement is a vital element for the growth and sustainability of your non-profit organization. By exploring (and implementing) these proactive ideas, you can create an engaged and supportive community ready to support your organization in fulfilling its mission. Don't wait any longer, put these ideas into practice, and watch your community organically flourish and prosper, all the while enjoying the process!
Find out how Yapla
can help your NPO
Book your personalized Yapla Demo
Solène, marketing manager